Webinar for Healthcare Providers on Combo-Feeding
Supporting Combination Feeding: Navigating the Spectrum of Infant Supplementation
Description: While around 75% of US parents turn to infant formula in the first 6 months, many of these parents continue to feed their babies breastmilk in some capacity. This course discusses why patients choose to combo-feed and the clinical scenarios where it is required to sustain breastfeeding. We will explore multiple cases using communication strategies and tools you can bring back to your practice.
Upon Completion: Dietitians can claim 0.75 CPEU, and Registered Nurses can claim 1.0 CE.
This course is designed for all healthcare professionals who support parents and infants.

Provider approved by the California Board of Registered Nursing, Provider #17763, for 1.0 Contact Hours.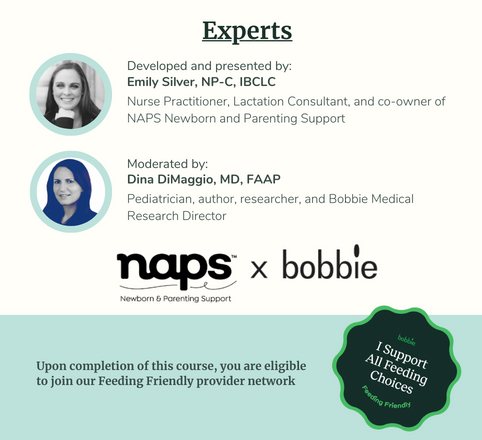 Feel empowered to support combo-feeding parents!